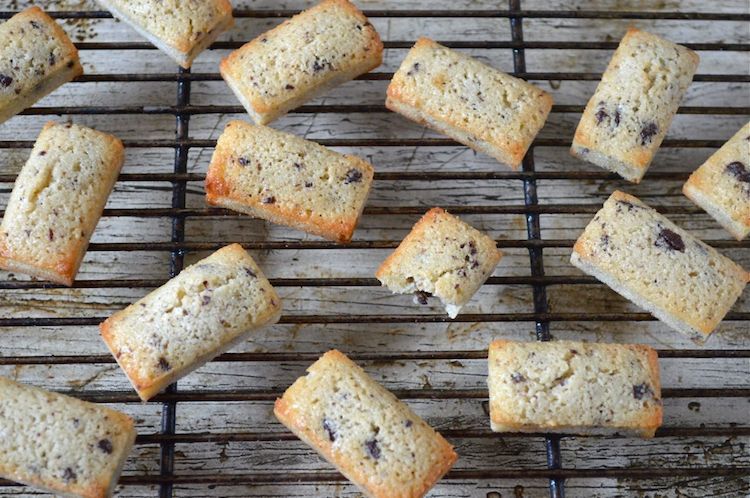 When I have leftover egg whites, friands are my go to bake. You can make them with one egg white or with six. They keep well and are always popular. I had a lone egg white left after making these peanut butter chocolate chip cookies, so chilli chocolate chip friands it was.
Hello, I'm Choclette. I'm a vegetarian recipe developer and writer from Cornwall. I have a sweet tooth and a passion for baking and chocolate. Welcome to my award winning blog. Here you will find nourishing home cooked food with a twist as well as wholesome foodie tales.
Read more
Looking for something?
Categories
Tin & Thyme on Tumblr



Finishing off a three course extravaganza with this vegan chocolate tart yesterday. The dedicated vegan menu looked so good, all four of us opted for it, though only two were actual vegans. Food very satisfying as was the wine. So pleased to have found such a good eating place in our new home town.

#eatingout #lymington #veganmenu #vegansofig #shipinn #lymingtonquay #chocolatetart #fbc18uk #fbcuk16 #foodiesfotos #scrumptiouslife #fb (at The Ship Inn, Lymington)




Calling all chocolate lovers. Find out why there's so much more to chocolate than an overly sweet confection. Savour the flavour and explore the many different taste profiles from around the world. Don't miss a live on Facebook chocolate tasting with the one and only Willie Harcourt-Cooze. 6.30pm on 14 March. Head to @williescacao on FB to find out more and sign up for the event. (Ad).




No need to help this toad across the road. It'll stop most cars.