Lime Biscuits With Optional Chocolate Chips
If you like the flavour of lime, you'll love these lime biscuits. They're crisp rather than chewy and wow, you can taste that lime. Chocolate chips are an optional extra, but they work quite nicely.
A while back, I won a book voucher from the wonderful Dom over at Belleau Kitchen. It took me a while to make a decision, but I finally bought a copy of Delia's Cakes. It's a rather sober choice for me, but I've never really had any dealings with Delia, so I thought I'd give her book a try.
It's very nicely laid out with cool pastel colours (also not my usual style) and clear, rather plain photographs. She also gives instructions as to which part of the oven to place the bakes in. This is an essential but often overlooked part of baking, but rarely do recipe books mention it – big bonus point. There are lots of recipes I'm keen to try but I started out with one fairly standard recipe and one that was a little more unusual. Both were citrus recipes and as I still have several limes to use up I made a citrussy swap.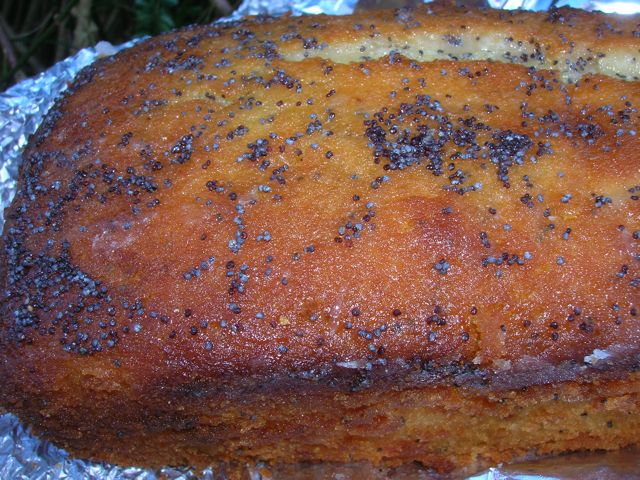 The Cow Lady and Gingham Chicken were hosting a cake and coffee morning for Red Nose Day at their shop Jelly Pebbles. I was unable to attend (chocolate course!), but did manage to get a cake baked for the occasion. Lemon drizzle always seems to go down well and I thought Delia was bound to have a recipe for this classic which I wanted to convert into a lime drizzle. She did and so I did.
A couple of friends were acting in an am-dram production of Calendar Girls so I thought a box of biscuits would be a nice post performance pick-me-up. Again I turned to my new book and spotted a recipe for chocolate orange biscuits that Delia seemed quite keen on. With all my recent chocolate and lime experience (chocolate key lime pie, ginger and lime cake, lime and coconut loaf) I couldn't see why the combination wouldn't work in biscuit form.
Lime Biscuits With Optional Chocolate Chips
The flavour of the biscuits was just what I was hoping for. The lime was present, but not in the least overpowering and it complimented the chocolate nicely. Sadly, the rest didn't go so well – the biscuits spread in the manner of pancakes and ended up about 2 mm in thickness rather than the desired 1 cm. As a result they were overdone, even those I cooked for 10 minutes were crisper than were comfortable to eat. I took the best of the bunch, placed them carefully in a box, tied them up with ribbons and hoped for the best. Whether they were just being polite or trying out their acting skills, I'm not sure, but our friends expressed their appreciation in very positive terms – darling they were simply marvellous 😉
I didn't get to try the lime drizzle loaf, but the absence of cake at the end of the day is usually a good sign.
Happy St Patrick's Day to all Irish readers.
Lime Biscuits – The Recipe
Lime Biscuits with Optional Chocolate Chips
If you like the flavour of lime, you'll love these biscuits. They're crisp rather than chewy and wow, you can taste that lime. Chocolate chips are an optional extra, but they work quite nicely.
Ingredients
125

g

unsalted butter - softened

175

g

golden caster sugar

3

limes - zest

225

g

flour

(half wholemeal and half plain white)

2

tsp

baking powder

75

g

70% dark chocolate - chopped

(optional)
Instructions
Cream the butter and sugar together until pale and fluffy.

Grate in the lime zest and cream some more.

Sift in the flour and baking powder and stir together - the mixture is a little stiff, but persevere.

Squeeze in the juice of half a lime (about 1 tbsp) and stir.

Mix in the chocolate, if using.

Bring the mixture together with your hands and roll out on a floured surface to about 1 cm in thickness.

Cut out circles or heart shapes. Re-roll the trimmings and repeat the process, creating about 30 biscuits in total.

Bake on a lined baking sheet in the middle of the oven, one batch at a time, at 180℃ (350℉, Gas 4) for 10 to 15 minutes. The biscuits should be golden and crisp around the edges, but not too brown

Leave to firm up for a couple of minutes then transfer to a wire rack. Dust the tops with caster sugar and leave to cool.
Notes
Please note: calories and other nutritional information are per serving. They're approximate and will depend on serving size and exact ingredients used.
Nutrition
Calories:
97
kcal
|
Carbohydrates:
14
g
|
Protein:
1
g
|
Fat:
5
g
|
Saturated Fat:
3
g
|
Cholesterol:
9
mg
|
Sodium:
2
mg
|
Potassium:
60
mg
|
Fiber:
1
g
|
Sugar:
7
g
|
Vitamin A:
107
IU
|
Vitamin C:
2
mg
|
Calcium:
18
mg
|
Iron:
1
mg
Sharing
As I was trying to use up the last of my limes before they went off, I'm entering these chocolate lime biscuits into Credit Crunch Munch. This is by Camilla of Fab Food for All.