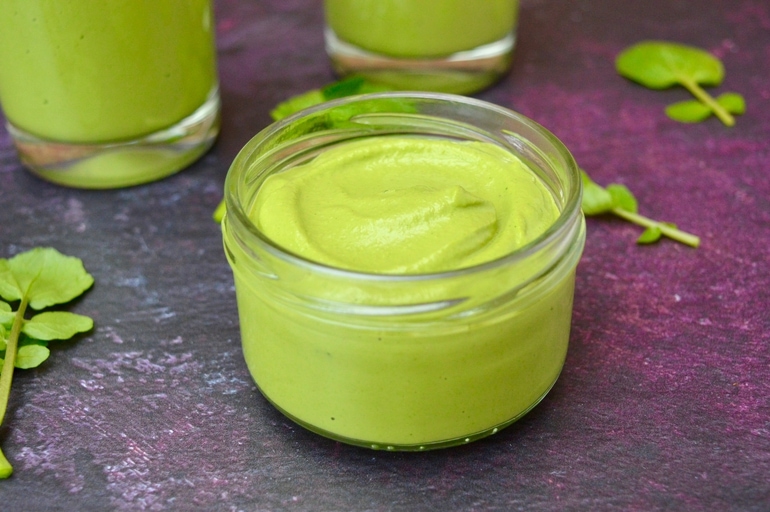 Wild garlic may have gone and basil isn't yet out, but there is another herby green to fill the pesto gap. Cue watercress. Watercress pesto is super scrumptious and you can use it just as you would any other pesto.
An easy summer rustic tart that makes the most of ripe and juicy seasonal tomatoes. This tomato galette has a beautifully crisp and flaky pastry. It's topped with a layer of basil pesto which is then covered in colourful cherry tomatoes. Delicious served either warm from the oven or cold next day.
Nutty wholemeal pastry baked with a secret layer of pesto, filled with goose egg and topped with English asparagus. These seasonal asparagus tarts are ideal spring picnic fare as they are portable and easy to pick up and eat with your hands. Why asparagoose tarts? Read on.
Light and delicious cheese scones with a swirl of green wild garlic pesto running through them. To be honest these would be good with any homemade pesto you want to use, but I urge you to give these wild garlic cheese scones a try. At least once.
A delicious summer green soup using seasonal vegetables and enhanced with parsley and almond pesto. It's a good one for using up any garden gluts or produce that's been lurking in the fridge for a bit too long. There's plenty going on flavour wise and it's substantial enough to be the main meal of the day.
Fat hen and chickweed pesto makes the most of your garden weeds. It's really tasty and you can use it on pasta, spread on bread or crackers or diluted with a little olive oil as a salad dressing.