Well September has vanished in a blur of moving house and location as well as starting a new job. Tin and Thyme has been sadly neglected. However today is the first of a new month and time to get serious again. It's also the date for the We Should Cocoa round-up and new linky. Here are 13 late summer chocolate recipes to inspire and delight.
If you'd like to join in with next month's #WeShouldCocoa, scroll down to the bottom of the post and you'll find the October link-up. If you haven't joined in before or need a reminder, you can find the guidelines on the We Should Cocoa page.
13 Late Summer Chocolate Recipes

Jenny over at Mummy Mishaps kicks these 13 late summer chocolate recipes off with these pick up chocolate brownies. I'm not sure it's possible to get more chocolate into a brownie, so it double ticks all of the #WeShouldCocoa boxes.

There's only one thing better than a box of chocolates and that's a box of chocolates inside a cake. You'll find this beautifully executed Box of Chocolates Cake over at Only Crumbs Remain. And the chocolates and jam are homemade too.

If you ever need an elegant dinner party dessert, these three layered chocolate jellies from Searching for Spice might be just the thing. They're vegetarian friendly so I'd be able to tuck in too – hint hint Corina.

If you like peanut butter then these Snickers cupcakes from Charlotte's Lively Kitchen are for you. Chocolate cupcakes, caramel sauce and peanut buttercream – wow!

This American Midwest chocolate cream pie takes me straight back to children's book's I used to read. I always wondered what they were and now I know. Head over to Caroline Makes for the recipe.

This tower of magnificence is a Nutella cake from The Baking Explorer. I get the feeling she's a big fan of this particular spread.

Have you ever tried a mayonnaise chocolate cake? It's not as strange as you might think. Johanna over at Green Gourmet Giraffe has made this vegan version and it sounds gorgeous.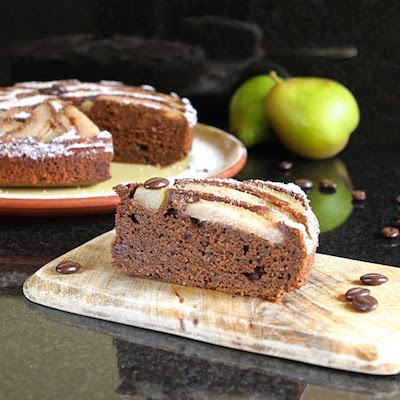 If you've never paired coffee and pears, you may want to try this mocha pear upside down cake from the Gluten Free Alchemist. It may seem unusual, but it sounds delicious. It's gluten-free too of course.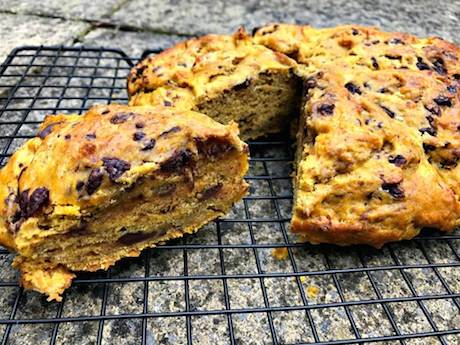 I'm not sure why, but for some reason scones speak autumn to me. Right on cue comes Lucy of Baking Queen fame with these autumnal pumpkin chocolate chip scones.

My contribution to these 13 late summer chocolate recipes are these rather luscious whisky truffles with dark chocolate and fresh cream.

If you're in need of a good cheer-up, this chocolate and caramel cake from Apply to Face Blog should do it. I reckon it has a fighting chance of working for me anyhow 😀

Following on from the Great British Bake Off's Caramel Week, I would have been surprised not to see at least one Millionaires Shortbread recipe here. I'm not disappointed and this hazelnut millionaire's shortbread with rum caramel from Recipes Made Easy is up there with the best of them.

In fact we have two lots. These smart salted peanuts & peanut butter millionaire's shortbread from Jo's Kitchen Larder sound equally good. Now I'm stuck as to which one to try first.
13 Late Summer Chocolate Recipes. PIN IT.