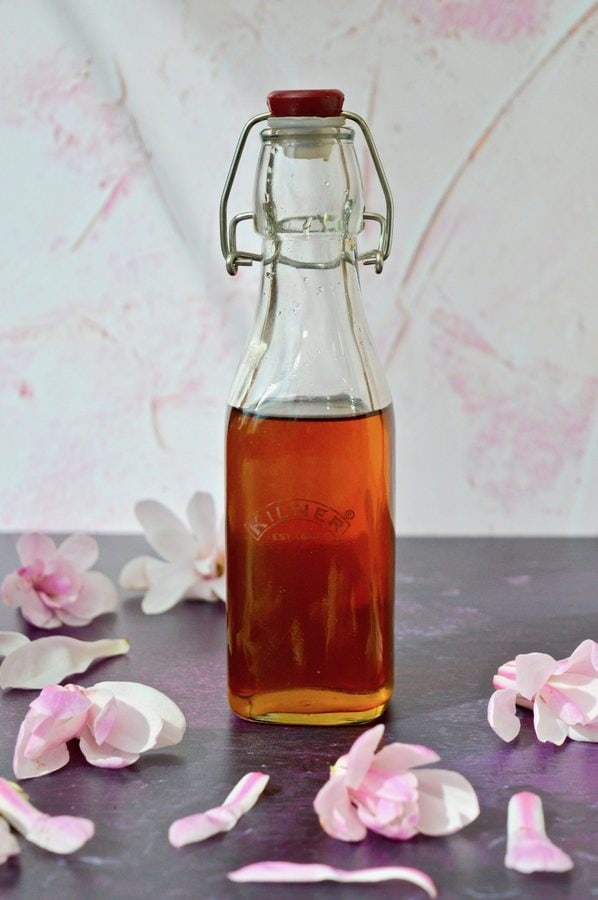 Did you know you can eat magnolia petals? Magnolia syrup is an interesting floral syrup with strong ginger tones. It's a great way to capture the essence of these fleeting spring flowers.
Mother's Day is fast approaching and I can't help but think of cake. I feel something light and spring like is needed. I know, how about a lavender honey cake scented with lemon and smothered in honey cream cheese icing? Sorted.
This dandelion honey was originally known as poor man's honey. It's made from dandelion flowers and sugar rather than something that's been produced by bees. Although it may not be true honey, however, it really does look and more importantly, taste like honey. It's also eminently suitable for vegans.
These little rhubarb pudding fairy cakes are so named because they are pudding like in texture rather than light and airy. But they're also fairy like in terms of their size and the ephemeral and elegant nature of the edible flowers. Whatever you want to call them, they're totally delicious.
Almost truffle like in their consistency and deliciousness, these chocolate amaretto Easter cupcakes are a real delight. Amaretto soaked raisins and a layer of marzipan surrounded by chocolate sponge and topped with amaretto chocolate buttercream. Crystallised spring flowers finish them off beautifully.