Just because it's summer here in the northern hemisphere, it doesn't mean we don't want chocolate. Scroll through these 17 gorgeous chocolate recipes and you're bound to find something you'll want to make.
July is not only my birthday month, but CTs too. It was also my grandmother's and grandfather's and is shared by many of my friends. I almost know more people born in July than the rest of the entire year. So it really does seem fitting to celebrate the whole month with chocolate.
17 Gorgeous Chocolate Recipes
As July is usually a particularly hot month, chocolate baking isn't the most obvious activity to indulge in. But it turns out we can't be prised away from our ovens that easily. Of course not all of these 17 gorgeous chocolate recipes are baked ones and those that are tend to be in and out of the oven in a trice.
We're talking brownies and cookies here. It's the sort of talk I like. I do enjoy doing these We Should Cocoa round-ups, but my goodness they make me hungry.

Free-from is proving to be a bit of a theme this month. Kate from The Gluten Free Alchemist gives us not only a glorious gluten-free cake-cum-dessert, but it's dairy free too – chocolate, walnut and pear torte.

Who needs Black Forest gateau when you can have these glorious cherry cheesecake brownies? Packed full of fresh cherries as well as white chocolate, cream cheese and cherry jam, Kat from The Baking Explorer has made something I'd love to sink my teeth into.

These hot cross bun chocolate bread and butter pudding may not be quite what you'd expect at this time of year, but there were hot cross buns languishing in the freezer at Caroline Makes, so what was she meant to do?

I fancied blondies for my chocolate treat this month, matcha blondies to be precise. Now whether these should really be called greenies, I leave to you, but they were jolly delicious.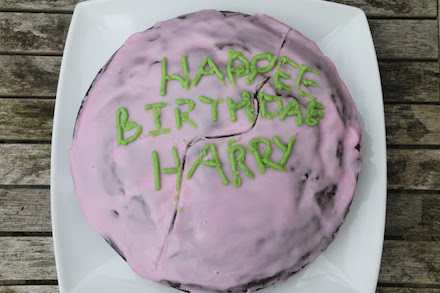 Not only is it CT's birthday today, but it's also Harry Potter's. To celebrate this and the publication of the latest Harry Potter tale, Ness over at JibberJabberUK has made this sticky chocolate birthday cake – any schoolboy's dream.

When you need a good chocolate fix and a therapeutic baking session, Angela from Only Crumbs Remain reckons these coffee & walnut brownies hit the spot.

Chocolate and peanut butter is one of my favourite combinations. I am not alone it seems. These dark and chewy chocolate peanut butter cookies from The Gluten Free Alchemist are simple to make and incredibly easy to demolish.

Banana cake is another firm favourite and it gets even better with chocolate. These banana yogurt cupcakes with chocolate chunks from Chez Maximka are guaranteed to cheer up any forlorn boys looking for something tasty to eat.

Brownies are ever popular and with good reason. These booszy brownies from Caroline Bakes contain whiskey and are coated in an Irish cream liqueur glaze.

Chestnut chocolate pots with a raspberry puddle sound wonderfully glamourous. Elinor at the Beach Hut Cook assures us they are super simple to make. On my list!

Combine tahini, sesame seeds, mascarpone and chocolate and you'll end up with these luscious chocolate sesame sandwich cookies from Green Gourmet Giraffe.

These Nutella Bueno cupcakes are a dream for nutella lovers everywhere. Kat at The Baking Explorer generously made these ones for a bake sale.

Raspberries and white chocolate make for a great combination in my book. These gorgeous white chocolate & raspberry blondies from Jo's Kitchen Larder can be whipped up in no time and make perfect summer picnic fare.

Adding courgettes to cake is a great way to use up some of the summer surplus. Shaheen from A Seasonal Veg Table has done so with these courgette brownies, much to her nephew's delight.

Miss GF gets creative in the kitchen again with these stunning chocolate & mint whoopee pies. You'll find the recipe over at The Gluten Free Alchemist.

Quick desserts put together in a jar for picnics are a fabulous idea from Claire at She Eats. These three ingredient no bake dessert pots can be put together in no time and contains rich chocolate spread – I'm in.

My contribution are these organic chocolate truffles made with only three ingredients and a pinch of salt. I'm a big fan of energy balls as they're so easy to make. But these are the first I've made with no nuts or seeds.

These gooey soft bake cookies with dairy milk chocolate chunks from Debbie at Proper Foodie are apparently the best soft bake cookies ever.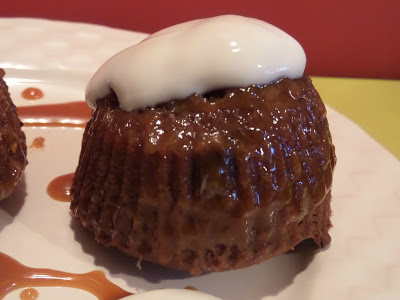 Coconut features strongly in these dairy free chocolate sultana cakes from Fun as a Gran. Coconut oil and some delicious sounding coconut caramel were the stars of the show.
More Chocolate Recipes
I hope you found something amongst these 17 gorgeous chocolate recipes that you feel you need to make. For more chocolate recipes take a look at the We Should Cocoa page. You will find more there than you'll ever need.