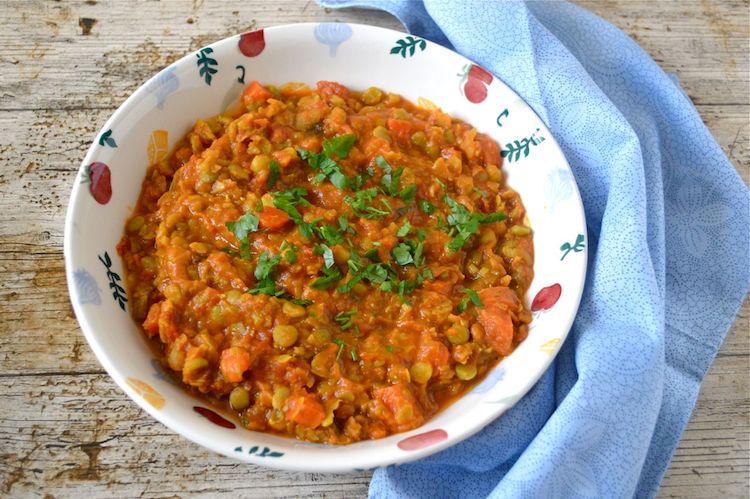 When I was challenged recently to meal plan for £2 a day per person to include breakfast, lunch & dinner, my mind immediately sprang to pulses. They are not only delicious, but are also relatively cheap, especially if you use dried ones rather than tinned. Find out about the challenge below along with my recipe for green split pea curry – a British take on an Indian classic.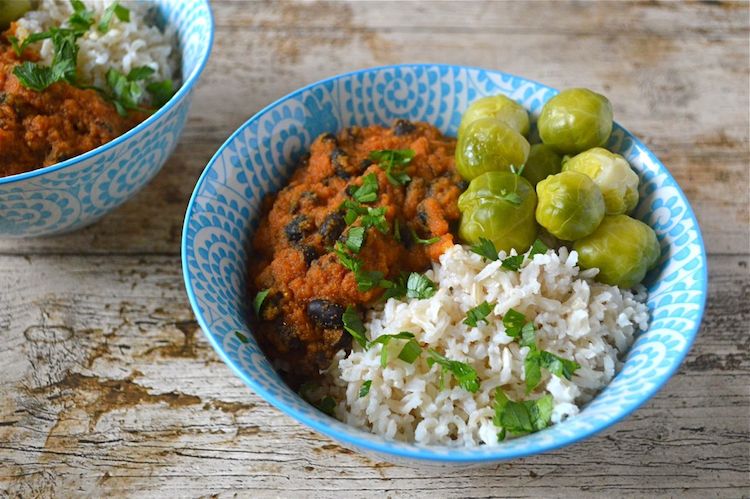 These black bean tomato carrot curry bowls are simple to make and they taste very good indeed, especially when served with brown basmati rice. A perfect healthy whole food supper for Veganuary and to Jumpstart January.
A delicious and comforting spicy lentil curry. It's perfect for the cold, dark and wet winter months. Packed full of nutrients, this kill a cold lentil curry can help ward off or alleviate the symptoms of colds and flu.
Anyone familiar with Indian sweets will have tasted barfi. But what about blackberry barfi? Cornish blackberries meet exotic India in this sweet fusion fest. There's also coconut and subtle hints of rose.