If you've never rolled a cucumber, I urge you to do so. These cucumber roll-ups with garlicky feta & mint filling make for a delicious refreshing summer starter, light lunch or barbecue accompaniment. They're really easy to make, especially if you have the OXO Good Grips Chef's Mandoline Slicer 2.0 at your disposal.
Crisp on the outside and soft on the inside, these sweetcorn spinach polenta triangles make a great base for refried black beans. Serve with a zingy Mexican salsa. Keep it plant based or add feta cheese and soured cream if liked.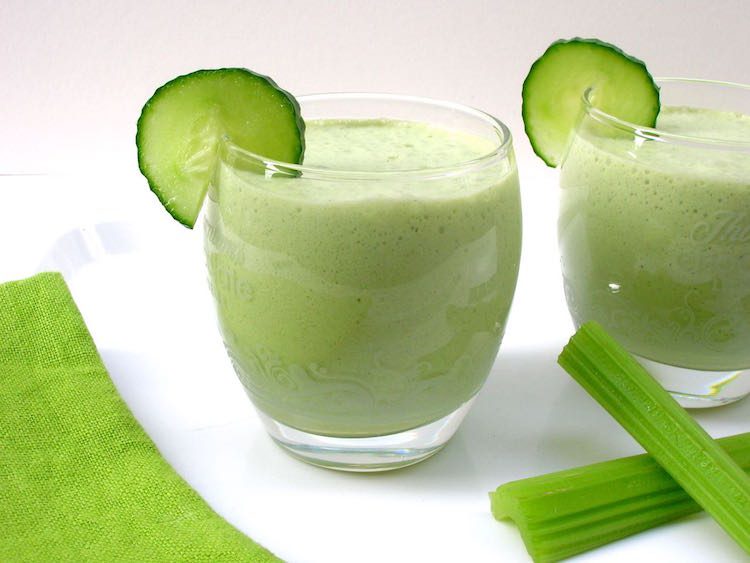 A couple of months or so ago, I decided we needed a change from fruity smoothies for our morning breakfast. Delicious as they are, I'm more used to having something savoury at this time in the morning – it just feels right somehow. This cucumber and celery smoothie is so versatile it doubles up as a cooling summer soup.
The courgettes, otherwise known as zucchini, continue to flourish in the way only courgettes know how to. Having enjoyed the spiced courgette fritters I made recently and with plenty more courgettes developing, I couldn't resist this chickpea pancake version when I spotted it in the February 2005 issue of Delicious.