As the chocolate heavy months of February, March and April move into the start of summer, we still have 11 cheerful chocolate recipes for May's We Should Cocoa. In our house, chocolate never goes out of fashion and it looks as though some of you are with me on this. Come have a look and join us if you dare.
It's May Day and I have many reasons to feel joyful. The sun is shining, it's my favourite time of the year and I have 11 cheerful chocolate recipes to share with you all. We're just back from a couple of days away and despite the copious amount of work that still needs doing to our garden, I really noticed just how pretty it's looking. I wish you all good baking, good gardening and a very happy month.
If you'd like to join in with next month's #WeShouldCocoa, scroll down to the bottom of the post and you'll find the June link-up. If you haven't joined in before or need a reminder, you can find the guidelines on the We Should Cocoa page.
11 Cheerful Chocolate Recipes

There's no better place to start than with Angela's chocolate orange magic cake. Why is it magic? Head over to Only Crumbs Remain to find out.

An irresistible double chocolate pavlova with Nutella cream & Maltesers from Jo's Kitchen Larder.

These Japanese chocolate truffles from Pebble Soup sound intriguing and just the sort of thing I like to try – pickled sushi ginger, wasabi furikake and yuzu.

When life gets your down, make this easy and irresistible chocolate fondant from Apply to Face Blog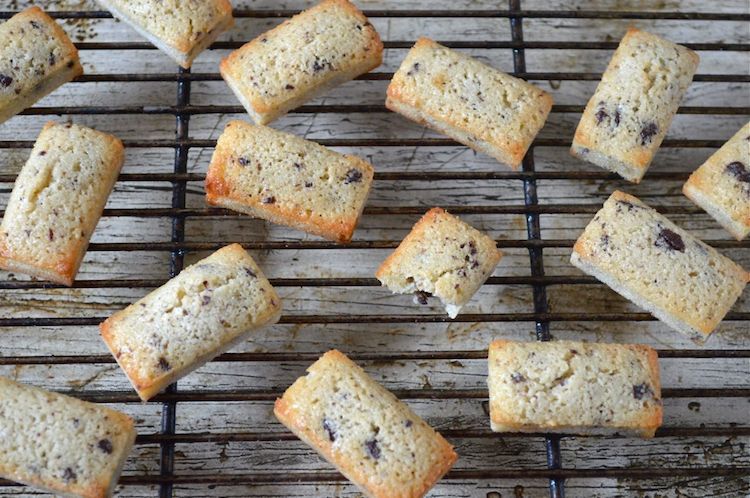 I've made a lot of friands over the years and these gluten free chilli chocolate chip friands are possibly my favourite.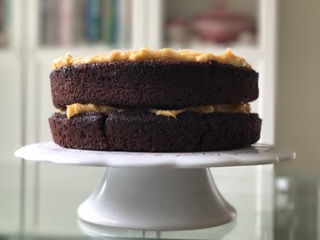 Chocolate and peanut butter are a match made in heaven. I think I'd like this vegan chocolate peanut butter cake from Caroline Makes for my birthday please.

If you're after a showstopper try The Baking Explorer's Amarula, chocolate & caramel cake over at. It sounds and looks amazing.

These pretty dairy-free chocolate cupcakes from Charlotte's Lively Kitchen are perfect for those with a dairy intolerance.

For a slightly healthier but equally pretty treat, we have vegan sweet potato fudge with cacao nibs from A2K – A Seasonal Veg Table.

Whilst I'm talking pretty, I think this might be the prettiest battenberg I've ever seen. It's a gluten free cherry-chocolate battenberg cake with cherry marzipan from The Gluten Free Alchemist.

Anzac Day has passed me by once again. Every year I mean to bake up some biscuits. Johanna at Green Gourmet Giraffe was not so remiss – ANZAC biscuits with milo and white chocolate.
11 marvelous chocolate recipes. PIN IT