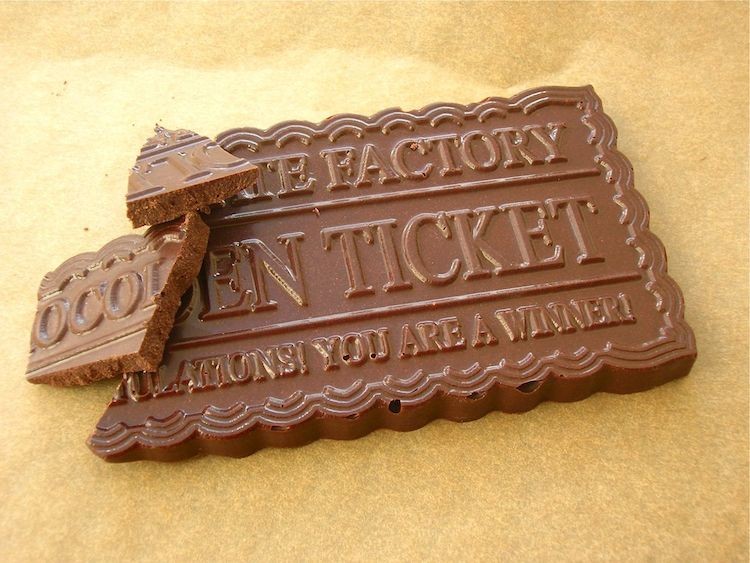 Making raw chocolate bars is a relatively simple process, it just requires a bit of melting and stirring. I have made a few versions of this type of chocolate, but I'd never thought about trying to make my own "real chocolate bar" – until now. It's a lot easier than you might think.
Since CT first bought some matcha back from Japan a few years ago, I have been in love with the stuff. Matcha is a Japanese green tea, very finely ground and stirred into hot water to make a beautiful bright green beverage. It also works wonderfully well in baking, where it not only gives a lovely colour, but acts as a good foil for all that sweetness. Here are some of the ways I've already used it:
When I was sent a packet of ceremonial matcha to try recently from Matcha Factory, I got very excited. It's been a while since I had any to drink and even longer since I did any baking with it. Tea is a serious business in Japan and ceremonial matcha is the finest grade available, made from the youngest and sweetest leaves. It is thus the most expensive; this 50g packet costs £18.95. If you are interested in using matcha for baking purposes only, then a coarser and cheaper version would be fine.
The tea gave me the opportunity to try out the two new glasses I recently picked up for 40p in one of our local charity shops. The tea itself has a unique and distinctive flavour which I took to very readily.
Matcha is a bit of a wonder and guess what? It has achieved "superfood" status. It is reported to have 137 times the antioxidants of normal green tea and is said to increase the metabolism, boost the immune system, improve concentration and help the body fight cancer.
Given these wondrous properties, the shortbread biscuits I made with it, are ideal fare for the leaner, meaner, healthier month of January. Yes there is some sugar in them, but for biscuits, it's a relatively small amount and it's balanced by all the matcha health benefits. I've used half wholemeal spelt in the mix and wholewheat semolina rather than white. Cocoa nibs are packed full of another set of health giving properties and the matcha element has already been covered.
This is how I made matcha cocoa nibbed shortbread
Creamed 75g vanilla sugar (caster) with 150g salted butter until light and fluffy.
Added 1 tbsp matcha and creamed some more.
Sifted in 100g wholemeal spelt flour, 100g white flour and 50g wholewheat semolina.
Stirred to combine until a sandy mixture was achieved.
Halved the mixture and pressed into two 6″ (15 cm) tin foil flan cases.
Pricked all over with a fork.
Baked at 150C for 25 minutes.
Dusted one with vanilla (caster) sugar and cut into triangles and turned the other one out onto a board before dusting with sugar.
With heart in mouth I watched as CT picked a recipe for this month's Random Recipe challenge, created by the dastardly Dom of Belleau Kitchen. This month we get to randomly pick any book in our collection and then randomly pick a recipe from said book. In my case this means a choice from my nine and a bit chocolate books, rather than my whole collection.
This recipe from Suelle was another one I knew I was going to make as soon as I saw it on Mainly Baking. These biscuits looked so attractive with the lovely green pistachios and brown nibs, I thought they would make good Christmas gifts.
This is what I did:
Creamed 110g unsalted butter with 50g caster sugar until light and fluffy
Sifted in 125g unbleached white flour (unusual for me, but I wanted them to look pale and interesting – didn't quite work), 50g semolina and a pinch of rock salt.
Mixed roughly together, then added 25g pistachios – roughly chopped and 20g cocoa nibs.
Kneaded this very briefly until all incorporated.
Rolled out to about 3mm and cut into 14 rounds – not very easy as mixture was fragile and kept breaking.
Baked at 150C for 25 minutes.
Well, mine didn't look nearly as good as Suelle's but I'm so glad I made them as these shortbreads were delicious and went down particularly well with the recipients. They were very short, crisp and crumbly and oh so yummy. I wish I'd made a whole batch just for us. Thank you Suelle for a truly wonderful recipe.
The 1st of May is traditional a day off for the workers. This being the case, a group of us did just that and went off to explore Trenant Wood a couple of weeks ago. We hoped to enjoy the bluebells for which the wood is renowned too. Trenant is a relatively recent acquisition of the Woodland Trust and it lies at the confluence of the East and West Looe rivers. I'd never been there before so I was looking forward to this walk with eager anticipation.
Supplies of the edible variety were of course necessary, so it seemed like a good opportunity to get out my newly acquired copy of Adventures in Chocolate and have a go at making some cocoa nib cookies to accompany us on the trek. As I haven't yet mastered the art of tempering, I decided not to drench the cookies in chocolate as the recipe suggested, but other than that I tried to follow the recipe as stated – although I made only half the quantity.
Melted 110g unsalted butter in a pan with 75g demerara sugar and a pinch of Himalayan pink salt.
Mixed in 125g wholemeal spelt flour, 50g cocoa powder, a 1/4 tsp vanilla extract and an egg.
Stirred in 30g cocoa nibs.
Scooped spoonfuls (14) of the mixture and placed onto lined baking trays leaving plenty of room between them. Now this is where it all started to go wrong. The butter had separated out (I assumed it was because there was too much of it) so there was grease everywhere!
Baked for 8 mins at 180C. The butter carried on going everywhere, so the oven smelt of burnt butter and the cookies didn't spread at all, so there was no need to place them well apart as stated in the recipe.
Despite the over abundance of butter and not being impressed with Paul's recipe writing skills, I wasn't too disappointed. These cookies were really good – very adult, being rich and chocolatey and not too sweet with an impressively dark appearance to match. They had a great crunch and extra chocolate hit both coming from the cocoa nibs. I'm sure a coating of rich dark chocolate would have been delicious, but they stood up well to being unadorned. They were certainly appreciated at the time.
Amazingly, despite the lowering clouds, we were not rained upon. It was a wonderful walk through ancient woodland in a spectacular setting. There were views across the river to the woods on the other side as well as plenty of bird life to observe on the river itself.

The woods were lovely although the bluebells were only just starting to come out, courtesy of the late spring. Luckily, there were plenty of other flowers to admire and the trees were in various stages of coming into leaf giving a rich tapestry of shapes and colours to draw the eye. Of course we said we would return to see the bluebells out, but CT and I haven't managed it yet!
Are you a muesli eater? If so, have you thought of making your own? It's really very easy and generally more interesting and a lot healthier than the stuff you buy. This recipe for homemade muesli contains toasted whole grain flakes, dried fruit and plenty of crunchy nuts and seeds.