It's very hard to believe and somewhat difficult to come to terms with, but my mother turned eighty a few days ago. Where have the years gone? To celebrate, we went out for lunch with a few friends and I made this fig lemon marzipan bundt cake.
Hello, I'm Choclette. I'm a vegetarian recipe developer and writer from Cornwall. I have a sweet tooth and a passion for baking and chocolate. Welcome to my blog. Here you will find nourishing home cooked food with a twist as well as foodie tales from my home county and beyond.
Read more
Looking for something?
Categories
Tin & Thyme on Tumblr



At last I have snowdrops in my garden.
________
#snowdrops #spring #whiteflowers #springflowers #wildflowers #instaflower #floweroftheday @farmersgirlcook @fabfood4all @lavenderandlovage @christinacucina @bakingqueen74 @madaboutmacarons @ali991 @freycob




Simplicity is a plate of carrot falafels. Recipe will be on the blog later this month.
________
#scrumptiouskitchen #simplicity #froothiebetterlife #carrots #falafels #vegansofig #veganrecipes #sundaylunch #sunday #healthyfry #airfryer #jumpstart17 #vegetarianfoodshare #fbcuk16




Wishing we could grow sweet colourful peppers like these - #greenhouseenvy
________
#scrumptiouskitchen #wishing #peppers #sunshinecolours #hotcolours #sweetpeppers #colourfulpeppers #yellowpepper #orangepepper #redpepper #roastveg #fbcuk16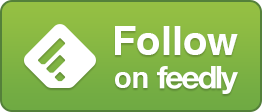 Subscribe via Email
Books about Chocolate
A passion for chocolate / Dominique Ayral
Like water for chocolate / Laura Esquivel
Chocolat / Joanne Harris
Chocolate: a celebration of the world's most addictive food / Christine McFadden
Indulgence / Paul Richardson
The discovery of chocolate / James Runcie
Real chocolate / Chantal Coady
Green & Black's chocolate recipes / Caroline Jeremy
Divine-Heavenly-Chocolate-Recipes-Heart/dp/190Divine: heavenly chocolate recipes / Linda Collister
Books about Real Food
Nourishing traditions / Sally Fallon
So shall we reap: what's gone wrong with the world's food and how to fix it / Colin Tudge
The food maze: and how it conceals the truth about real food / Robert Eliott
The milk book: the milk of human kindness is not pasteurized / W C Douglass
We want real food: why our food is deficient in minerals and nutrients and what we can do about it / Graham Harvey
Why some like it hot: food genes and cultural diversity/ Gary Paul Nabhan