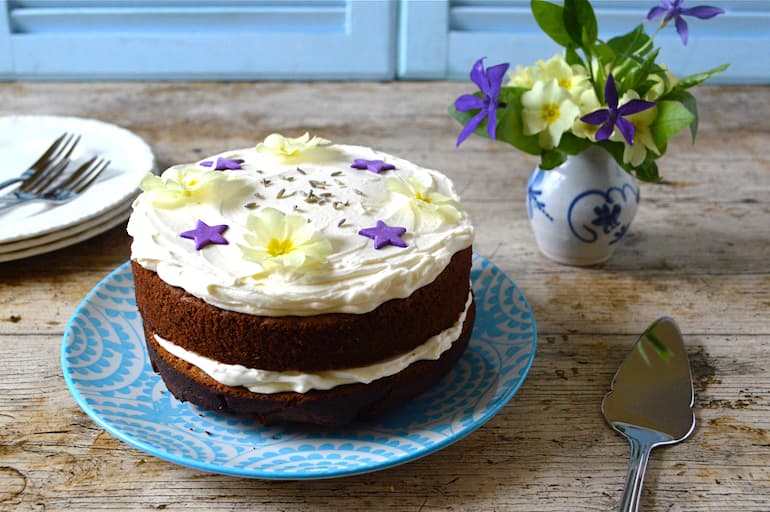 Mother's Day is fast approaching and I can't help but think of cake. I feel something light and spring like is needed. I know, how about a lavender honey cake scented with lemon and smothered in honey cream cheese icing? Sorted.
CT has been interested in The Lost Crops of the Incas for a very long time. One he's been growing over the years is oca (Oxalis tuberosa). I was recently gifted a kilo of beautifully coloured oca tubers from The Guild of Oca Breeders. This was a rare treat as I hardly ever get to try any of CT's precious tubers. You can prepare them in pretty much anyway you'd cook a potato, but I like them best roasted. Here I give you my recipe for a quick and simple dish of chilli roasted oca with hedgerow pesto.
Never mind raindrops on roses and whiskers on kittens, falafel are definitely one of my favourite things. They transport me straight back to the bustling streets of Alexandria in Egypt. Every street corner had its own falafel vendor who sold them fresh and hot, stuffed into pitta bread and drizzled with tahini sauce. We used to have them for breakfast as a special treat. These air fryer carrot falafel may not be the authentic recipe, but they're delicious and are a breeze to make.
We tend to eat chips as an occasional treat from our local chippie. I'm not sure I've ever eaten them three times in one week before. But when you can air fry them with just a teaspoon or two of oil and they turn out to be as delicious as these rosemary chips, they are very hard to resist.
It's a new year and I have a new piece of equipment in my kitchen. As a Froothie Ambassador, I get to try out innovative pieces of kit from time to time and this air fryer, the Optimum HealthyFry, is the latest. What a great way to Jumpstart January.
I have a new piece of Froothie equipment to play with. It's an Optimum HealthyFry – a rapid air fryer that can bake cakes too. Who'd have thought it? I have used it for frying of course, but I couldn't wait to try baking a cake in it. With my promise to bring you all things vegan this month, I have created this rich and fudgy chocolate banana cashew cake. Ladies and Gentleman, forget the banoffee, I give you banashew.