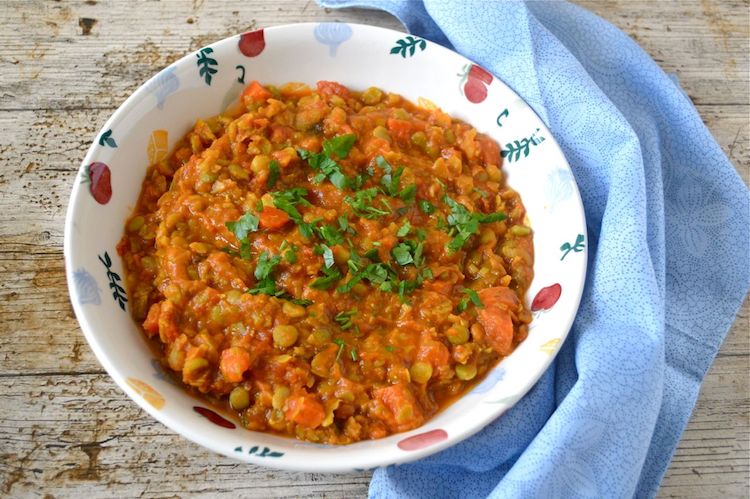 When I was challenged recently to meal plan for £2 a day per person to include breakfast, lunch & dinner, my mind immediately sprang to pulses. They are not only delicious, but are also relatively cheap, especially if you use dried ones rather than tinned. Find out about the challenge below along with my recipe for green split pea curry – a British take on an Indian classic.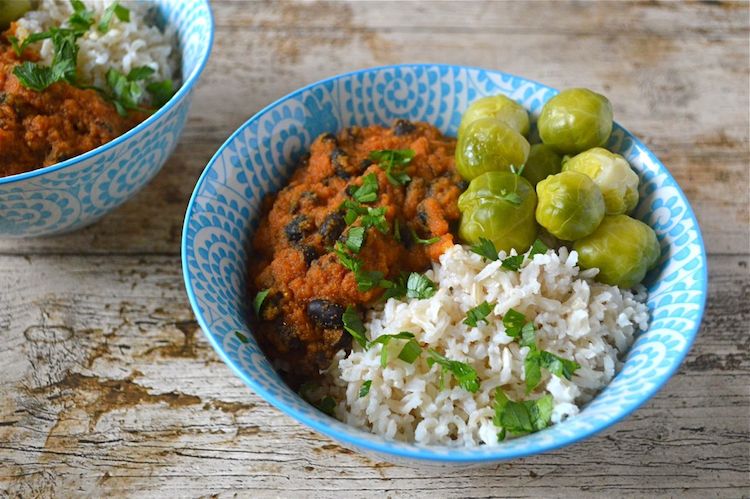 It may no longer be the International Year of Pulses, but lentils, beans and peas have been a staple for me ever since I can remember. They are not only nutritious, delicious and filling, but they make a great base for many a meal. These black bean tomato carrot curry bowls are simple to make and they taste very good indeed, especially when served with brown basmati rice. A perfect healthy whole food supper for Veganuary and to Jumpstart January.
CT has a cold and I can feel a sore throat coming. In a bid to alleviate CT's symptoms and stop myself from developing the cold, I'm turning to my all time favourite comfort food, dhal. In this instance it's made with split red lentils, but pretty much any pulse will do. So for National Curry Week, I give you this Kill a Cold Lentil Curry with Kale & Red Peppers. Whether it will stop a cold in its tracks remains to be seen, but it's a killer for flavour and full on satisfaction.
It's a rare day in the Tin and Thyme household when we order a takeaway. Most of the time it's not only a lot cheaper to make your own, but it can be quicker too. This Thai green curry with jasmine rice and cashew nuts is a breeze to make and can be rustled up and on the table well before any take out is likely to arrive.
I've been noting the proliferation of cauliflower rice recipes over the last few years with a watchful, if slightly sceptical eye. I love my starch and this low carb, 5:2 diet food sounded a bit too good to be true. As I am co-hosting the Cool Cauliflower Recipe Collection this month, it seemed like the right time to try it out.