When I first heard of pulled jackfruit as a vegetarian and vegan alternative to pulled pork, I have to say I was sceptical. By now, I should really know better! When enough vegan bloggers tell you it's delicious, I should listen. And finally I did.
CT recently returned from a trip to York. Whilst there he popped into Bettys Tea Rooms for a cuppa and a curd tart. Fat rascals are a classic Yorkshire bake and one that I very much associate with Bettys. I've never actually tried one, so in order not to feel left out, I decided to have a go at making some.
Kohlrabi is one of those vegetables that's lurking under the radar. Many people haven't heard of it at all or if they have, they don't know what to do with it. We had one delivered in our veg box this week along with a load of new season carrots. Instead of putting it on the veg rack to do something with later, I decided there was no time like the present and made this most delicious kohlrabi carrot slaw.
When I posted a picture of this Champagne syllabub with orange rhubarb compote over on Instagram I was overwhelmed by the chorus of " there's no such thing as leftover Champagne". Hmmm! CT and I don't drink a lot and obviously nor do our friends. We had a little bit leftover from a birthday brunch and I'm so glad we did. These little pots of deliciousness are both luxurious and totally sumptuous.
This recipe for a vegetarian version of Syrian stuffed red peppers in tomato sauce is the next in my Flavours of the Middle East series. In some small way, it's an acknowledgment that there is a lot more to Syria than the dreadful civil war that's been raging there for far too long. I'm a food blogger, so it's the delicious Syrian cuisine I've chosen to highlight.
As I peered out of the plane and the Isles of Scilly first came into view, my heart leapt. I fell in love with these beautiful verdant islands bobbing in a scintillating turquoise sea when I first set foot there at the age of twelve. I couldn't believe it was already five years since my last visit. I've said it before and no doubt will say it again, time has a habit of running away with you. This trip was a flying visit, literally.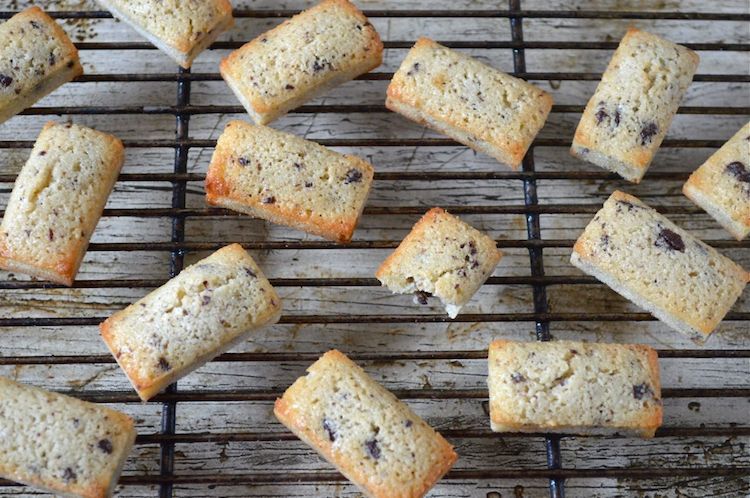 When I have leftover egg whites, friands are my go to bake. You can make them with one egg white or with six. They keep well and are always popular. I had a lone egg white left after making these peanut butter chocolate chip cookies, so chilli chocolate chip friands it was.
Easter has come and gone for another year. This month's We Should Cocoa, however, highlights 13 Easter chocolate recipes that can mostly be made at any time of year. So take a look at the excellent entries below, find a recipe you like, wait for the right occasion and get your bowls and spatulas out. Or better still, get stuck right in, right now. You know you want to.