Never mind raindrops on roses and whiskers on kittens, falafel are definitely one of my favourite things. They transport me straight back to the bustling streets of Alexandria in Egypt. Every street corner had its own falafel vendor who sold them fresh and hot, stuffed into pitta bread and drizzled with tahini sauce. We used to have them for breakfast as a special treat. These air fryer carrot falafel may not be the authentic recipe, but they're delicious and are a breeze to make.
Yes, it's another flipping pancake post! But Pancake Day is very nearly here and I'm making the most of it. It's one of my favourite days of the year as it's a good excuse to indulge. English, Dutch, Scots, American, Breton, sweet, savoury – pancakes of any description are fine by me. Last week I made some savoury pea protein pancakes. Today I give you wholemeal spelt pancakes served with a sophisticated coffee cardamom chocolate sauce.
When I'm in the mood for biscuits, I want a recipe that is quick and simple to make. I find a cookie craving needs to be satisfied fast, or I might be in danger of a trip to the shops for a packet of biscuits loaded with sugar and other unwanted ingredients. These crunchy peanut butter cookies with zesty orange & oats fit the bill nicely.
Pancakes are always a treat, but I have a particularly soft spot for savoury pancakes. My dinner time treat, when I was a child, was wholemeal pancakes with cheese sauce – utter bliss. These pea protein pancakes include matcha for flavour and colour and are served with a spicy peanut sauce. They are vegan, gluten free and most importantly, tasty.
Happy Valentine's Day. Today is of course a very important day for lovers. For me, however, Valentines Day has additional meaning. it's the day CT and I set off on our year long adventure around the Antipodes and the day we arrived back home. It's also the day I started my blog, Chocolate Log Blog, as it was then. So to celebrate this love of all things chocolate, I have a box of luscious chocolates from Hotel Chocolat for one lucky chocolate lover – a Valentine's Day Giveaway.
Blood oranges have such a short season, I feel it's imperative to make the most of them. They have a wonderful flavour and are not overly sugary like some oranges can be. They also have a gorgeous blood red colour. The colour is lost in this bloody orange chocolate cake, but the flavour is there.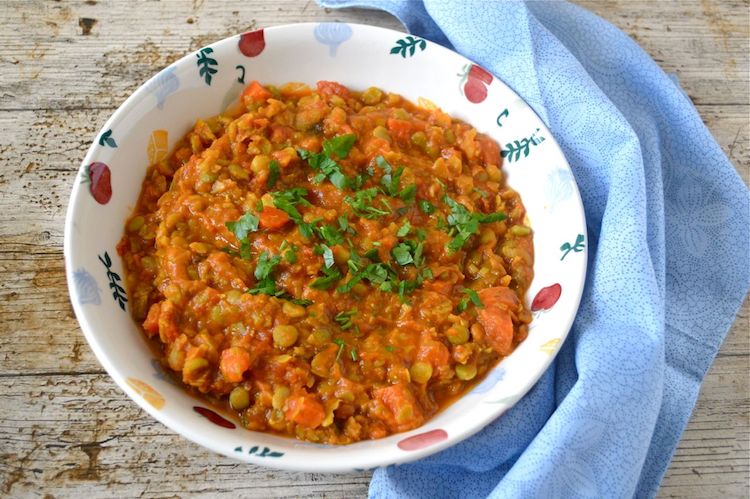 When I was challenged recently to meal plan for £2 a day per person to include breakfast, lunch & dinner, my mind immediately sprang to pulses. They are not only delicious, but are also relatively cheap, especially if you use dried ones rather than tinned. Find out about the challenge below along with my recipe for green split pea curry – a British take on an Indian classic.
Tis the season for blood oranges. It's a short one and is generally over by the end of February. Blood oranges have a particularly good flavour, but it's the startling colour that is so remarkable. I've made a fabulous blood orange curd in the past, but I've been wanting to expand my bloody repertoire; here comes my recipe for blood orange squash. If that's not enough to slake your thirst, I also have a nice little giveaway for you.
It's January and most of us are trying to make amends for December's excesses. Luckily a few brave souls picked up the chocolate baton and created these 9 cool chocolate recipes to share with We Should Cocoa. Some of them are even quite healthy.