Following on from the gorgeous olive garlic halloumi spelt bread I made a couple of weeks ago, I now bring you my version of another Cypriot recipe, Turlu. It's a kind of vegetable stew from the Turkish side of Cyprus. It's very tasty and the aforementioned bread makes a perfect accompaniment.
Making raw chocolate bars is a relatively simple process, it just requires a bit of melting and stirring. I have made a few versions of this type of chocolate, but I'd never thought about trying to make my own "real chocolate" – until now.
A couple of weeks ago The Book Shop, here in Liskeard, had a Books Are My Bag party with a local author coming in to read to the kids, music, a living statue in the window, jugglers and more. The colour for the event was orange, so what could I do but make some orange cakes?
Growing up in a far flung part of the country, the railway was a bit of a lifeline to the civilised world. Back along, the roads weren't so good and leaving Cornwall was not for the faint hearted. Thankfully, we've always had a mainline train service that carried us up to Plymouth, Exeter and even London. Three cheers for Isambard Kingdom Brunel and his Great Western Railway! We were able to visit geographically distant relatives in East Anglia and Scotland without too much trouble thanks to the train. We also got to take in some pretty gorgeous countryside on the way.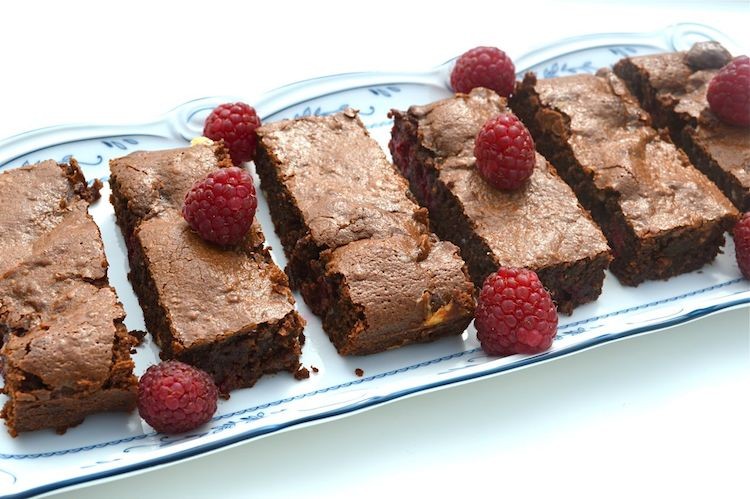 With my Divine chocolate stash for #NationalChocolateWeek, I couldn't go without making something with at least one of the bars. An excuse, if any were needed, to indulge. We Should Cocoa is all about the USA this month so as Cornish autumn raspberries are still available and having a bar of Divine raspberry 70% dark chocolate to hand, it's a no brainer – raspberry fudge brownies it is.
Monday saw the start of one of the most interesting weeks of the year, especially if you are a confirmed chocoholic – I'm saying nothing! It's National Chocolate Week (12-18th October) – don't tell me you didn't know. Last year I gave you an exclusive chocolate review every day of the week and I got to try some mighty fine chocolate. This year I'm highlighting just one company and to share the general chocolate love, I'm offering a selection of their products as a giveaway.
Well it's been many a year since I made jam tarts, but I had a sudden urge to rediscover the joys of this classic little bake a couple of weeks ago. I had three jars of opened jam that I wanted to see the back of and a pot of clotted cream that I was finding hard to resist. Done deal.
Although I'm someone who loves experimenting with recipes, I tend to stick to the tried and tested when it comes to bread. However, when the travel company Expedia challenged me to make a Cypriot dish for World on a Plate, olive bread was the first thing I thought of.
Ever since I first tasted Grasmere gingerbread, I have wanted to try and find the recipe. I find its unique texture and fieriness particularly appealing. As I don't get up to the Lake District very often, maybe once every decade, I really want to make some myself. Sadly the recipe is a closely kept secret.
One of the many highlights of our day at River Cottage last week, was the blackberry and apple spelt soda bread we made along with some beautiful butter. I was so delighted with the bread that I went foraging for blackberries a few days later and made a loaf at home.