Capturing Cornwall: Spring at Caerhays Castle
Comments
Leave a Comment
Hello, I'm Choclette. I'm a vegetarian recipe developer and writer from Cornwall. I have a sweet tooth and a passion for baking and chocolate. Welcome to my award winning blog. Here you will find nourishing home cooked food with a twist as well as wholesome foodie tales.
Read more
Looking for something?
Categories
Tin & Thyme on Tumblr



Magnolia buds. Very sad to have lopped our magnolia before the flowers came out, but it had to be done. It's now a better shape and letting more light into the garden.

#magnolia #gardeningtrials #magnoliabuds #fbc18uk #fbcuk16 #fb #floweroftheday @farmersgirlcook @fabfood4all @lavenderandlovage @christinacucina @bakingqueen74 @madaboutmacarons @ali991 @freycob




Thanks to @farmersgirlcook for reminding me to go hunt hellebores in our new garden. I've found three so far.




I saw sea shells on the seashore. This morning we enjoyed a brisk and windy walk along the Solent.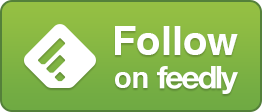 Never Miss A Thing