Eggsibitionist Winner
The Hotel Chocolat Easter Egg Giveway is now closed and the draw completed.
The lucky winner is T and Cake – Congratulations. Enjoy your egg and don't make an eggsibition of yourself 😉
Comments
Leave a Comment
Hello, I'm Choclette. I'm a vegetarian recipe developer and writer from Cornwall. I have a sweet tooth and a passion for baking and chocolate. Welcome to my award winning blog. Here you will find nourishing home cooked food with a twist as well as wholesome foodie tales.
Read more
Looking for something?
Categories
Tin & Thyme on Tumblr



Calling all chocolate lovers. Find out why there's so much more to chocolate than an overly sweet confection. Savour the flavour and explore the many different taste profiles from around the world. Don't miss a live on Facebook chocolate tasting with the one and only Willie Harcourt-Cooze. 6.30pm on 14 March. Head to @williescacao on FB to find out more and sign up for the event. (Ad).




No need to help this toad across the road. It'll stop most cars.




Hard to believe the garden looked like this yesterday. The snow has now pretty much melted away.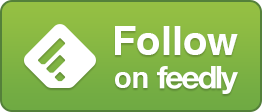 Never Miss A Thing